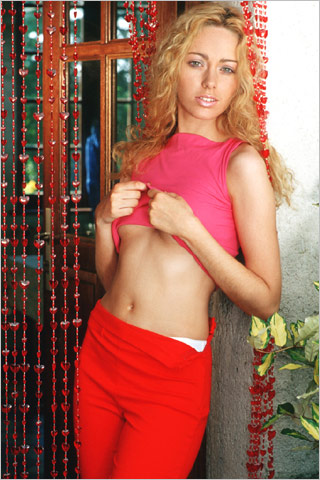 Sexy GENEVA European Blonde Living in the USA
HOT PHONE SEX WITH GENEVA – Age: 23 Ht: 5-5 Wt: 115 Fig: 34C-22-31
---
---
Advert ID #356
Full Description
---
FREE ADULT PHONE CHAT WITH GENEVA

Age: 
23

   Ht: 

5-5

   Wt: 

115

   Fig: 

34C-22-31
Call 800 660 0861 Ext 744
Do you have your passport ready?
I hope so because you need one to take a ride with this European Hottie!
Hello, I'm Geneva from  , ext. 744. I was born in Europe and came to live in America when I was a little girl. I love the American way of life – wearing my cut-off blue jeans, eating pizza, … but I also love my European heritage and try to holiday back home whenever I can.
I enjoy pleasing men, in whichever country I may be! I'd love to connect with you so I can fulfill your fantasy, share your secret desires, role-play (my specialty), … We can do whatever you wish. I am easy to talk to, sensuous, fun and mischevious.
Please call me, Geneva, ext. 744, and experience the best of both worlds.